Molly traveled to Manchester, New Hampshire to take part in A Quilter's Gathering, a quilt show where she judged the quilts along with Pat Harrison, another certified judge. This event opened the day after Hurricane Sandy hit.
These are the scribes busy at work, taking notes on judges' comments.
As you can see, the directors, Sarah, Amy and Kate got into the mood of the season at the opening banquet held the day after Halloween!
The following are part of a special exhibit called Color Journey.
This exhibit of 32 quilts were all made by NQA Certified Judges . The fairy was made by Molly.
Take a close look at the photos, you can see how the colors just flow from one quilt to another.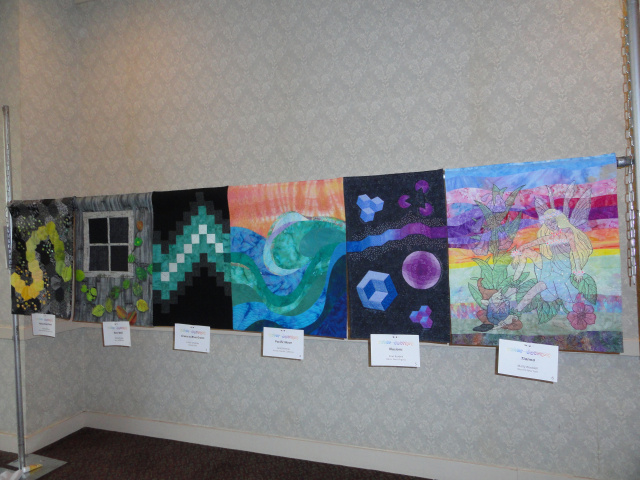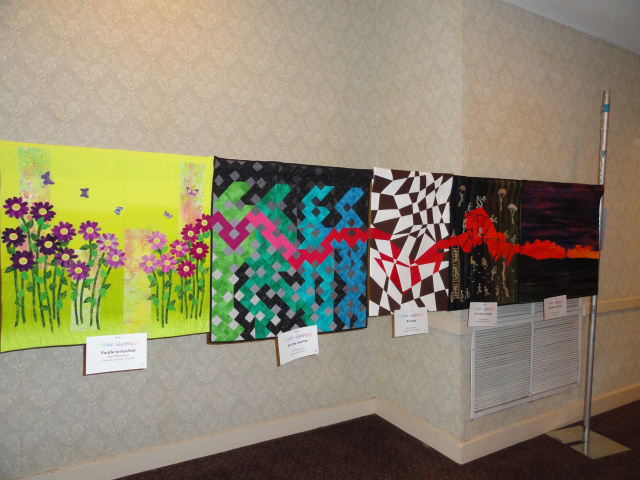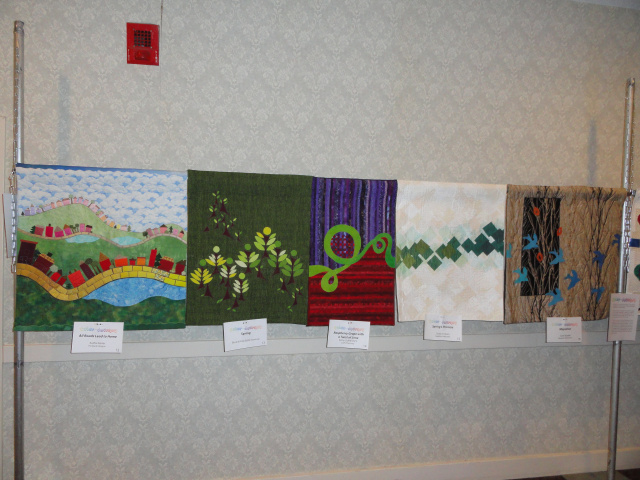 Molly also taught some classes while in New Hampshire.