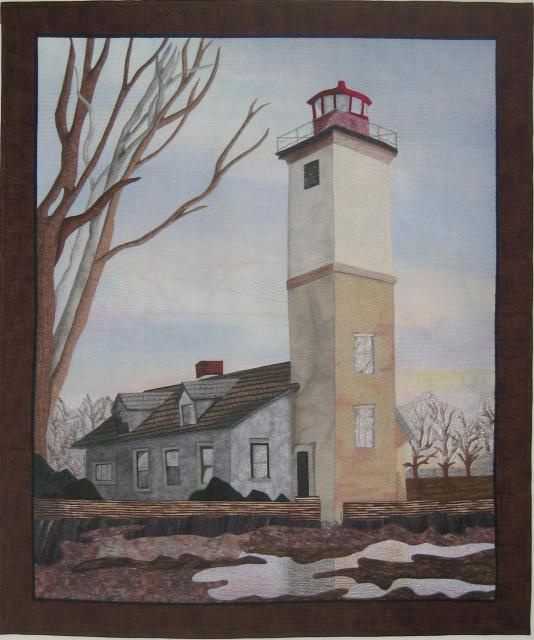 Molly has won numerous awards for her quilts on the local, regional and national level. Some of her work has been published in the Quilting Quarterly Magazine, Quilt Art Calendars, Fons & Porter Love of Quilting Magazine and Quilters Newsletter Magazine.
The American Quilter Magazine has just published an article on Molly and how she makes quilts based on her mom's paintings.(March 2013 issue).
In addition to teaching, Molly is also a National Quilting Association Certified Quilt Judge. Her goals as a judge are to recognize the creativity and expertise of each quilt maker, to objectively and fairly evaluate quilts and wearable arts, to give positive and constructive comments to quilters so that they may improve their workmanship and artistry and to encourage them to stretch their creativity.
Molly attended A Quilter's Gathering in Manchester, New Hampshire where she acted as a certified judge, along with Pat Harrison.
Contact Molly for teaching, lectures and judging availability and fees or for information on other classes.
--------------__-- For the Florida folks…..Molly & Howard recently purchase a condo in Daytona Beach Shores, Florida. They will be expanding their winter times from late November thru most of April. If you would like Molly to judge or teach during this time, please feel free to contact her.
Molly recommends the following links for anyone that loves quilting as much as she does:

National Quilting Association
Sunshine State Quilting Association
A Quilter's Gathering
Old Forge Arts Center
Quilter's Corner
Nancy Prince Thread Painting
The Seaside Sewing & Quilt Co.
Florida Quilt Network
Capital Quilter

Follow Molly on Facebook